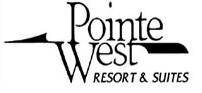 All rooms with stunning view overlooking Beaver Lake.
Parking lot level rooms (upper level) with balconies.  Themed rooms on the upper level include Garden Room, Route 66 Room, Western Room; all king beds.  Double queen themes on upper level include the Fishing Room, the North Woods Room, the Pilots Lounge. Jacuzzi Suite with single queen bed.
Lower level rooms (down one flight of stairs) with decks and patio tables.  Themed rooms downstairs include the vintage  Celebrity Room king bed (perfect for a romantic get-away). The Camping Room, the Mexico Room, and Jacuzzi Suite with a single queen bed .  Double queen themes are the Nautical Room and the Tropical Room.
Even our "basic" rooms are different in color scheme and décor.  No two rooms are alike.  (Half of the rooms have carpet, half have etched concrete floors.)
Amenities you will enjoy in each room . . .
A sitting table and chairs
DVD player (available upon request)
Beds: Queen bed
Occupancy: 2
View: Lake
Rates From: $130

Room Details

Beds: King bed, Queen bed
Occupancy: 4
View: Lake
Rates From: $95

Room Details

Beds: King bed, Queen bed, Single bed
Number of Bedrooms: 3
Occupancy: 5
Size: 800 sqf
View: Lake
Rates From: $230

Room Details